Abundant vintage charm awaits in this 1,500-square-foot turnkey bungalow! Showcasing an inviting scene, this home includes 2 bedrooms, 1.5 baths, and bright, cheerful living spaces filled with natural light. Surrounded by a storybook garden filled with plants chosen especially to attract and feed hummingbirds, this home's idyllic setting is an absolute dream for those who love to garden. Located at 10716 17th Ave SW Seattle, WA 98416 and close to Westwood, Lincoln Park, and just minutes to Downtown Seattle, this White Center treasure is listed for $419,950.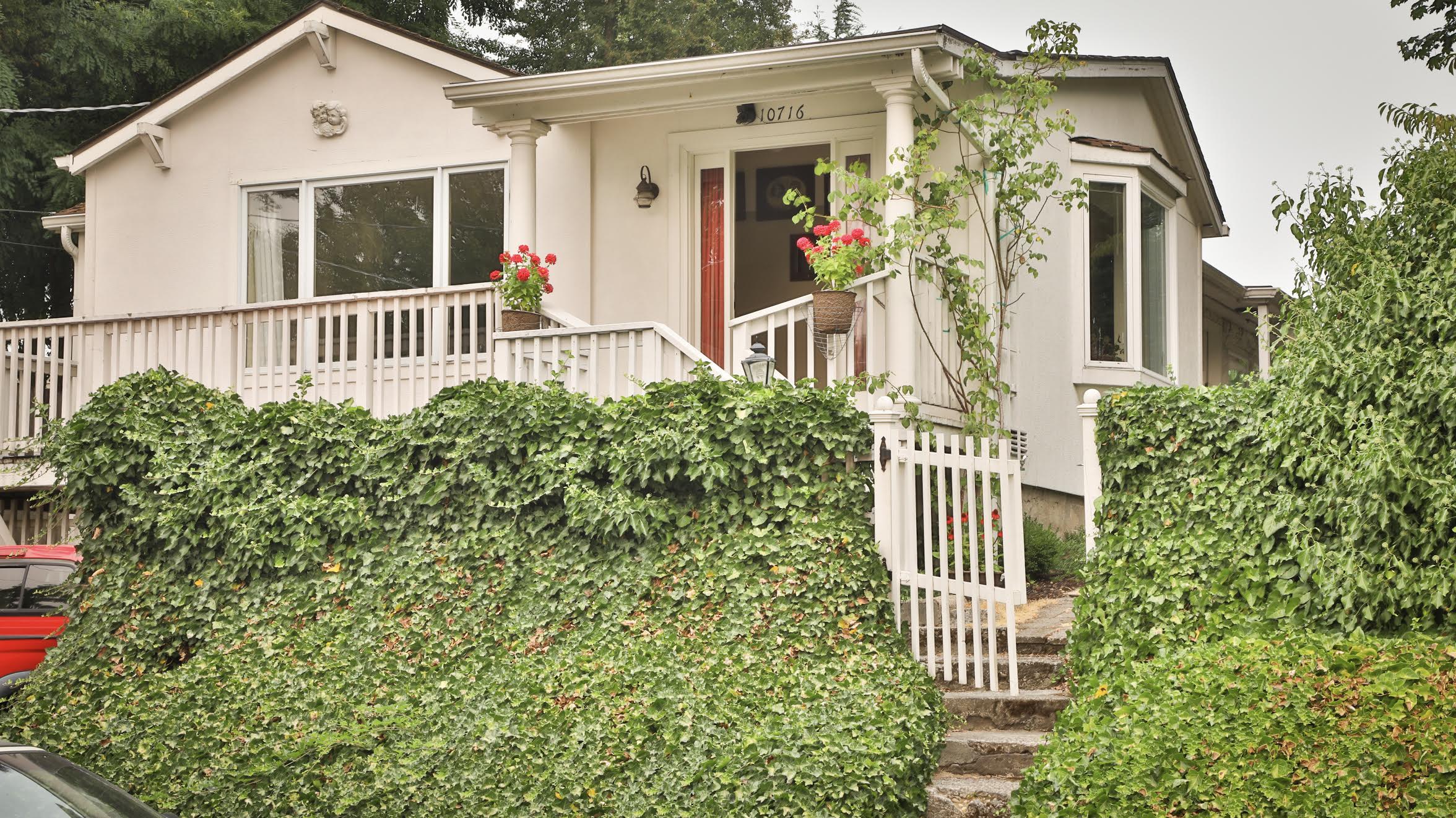 This home's current owner intends to sell the home fully furnished, ideal for those who would like to move right in without any hassle! Built in 1942, this timeless beauty is ready to be transformed with your own unique style over time. In the main living room, sunlight pours in through the original wood-wrapped windows, and the classic aesthetic complete with beautiful hardwood floors leaves plenty of room for you to add your own accents into the mix.
In the open-concept kitchen and large dining area, light cascades in through skylights and ample windows, making for a cheerful atmosphere that's a joy to spend time in. The kitchen boasts handsome cabinetry that provides ample storage, and large counters ensure there's lots of room for countertop appliances and meal prep.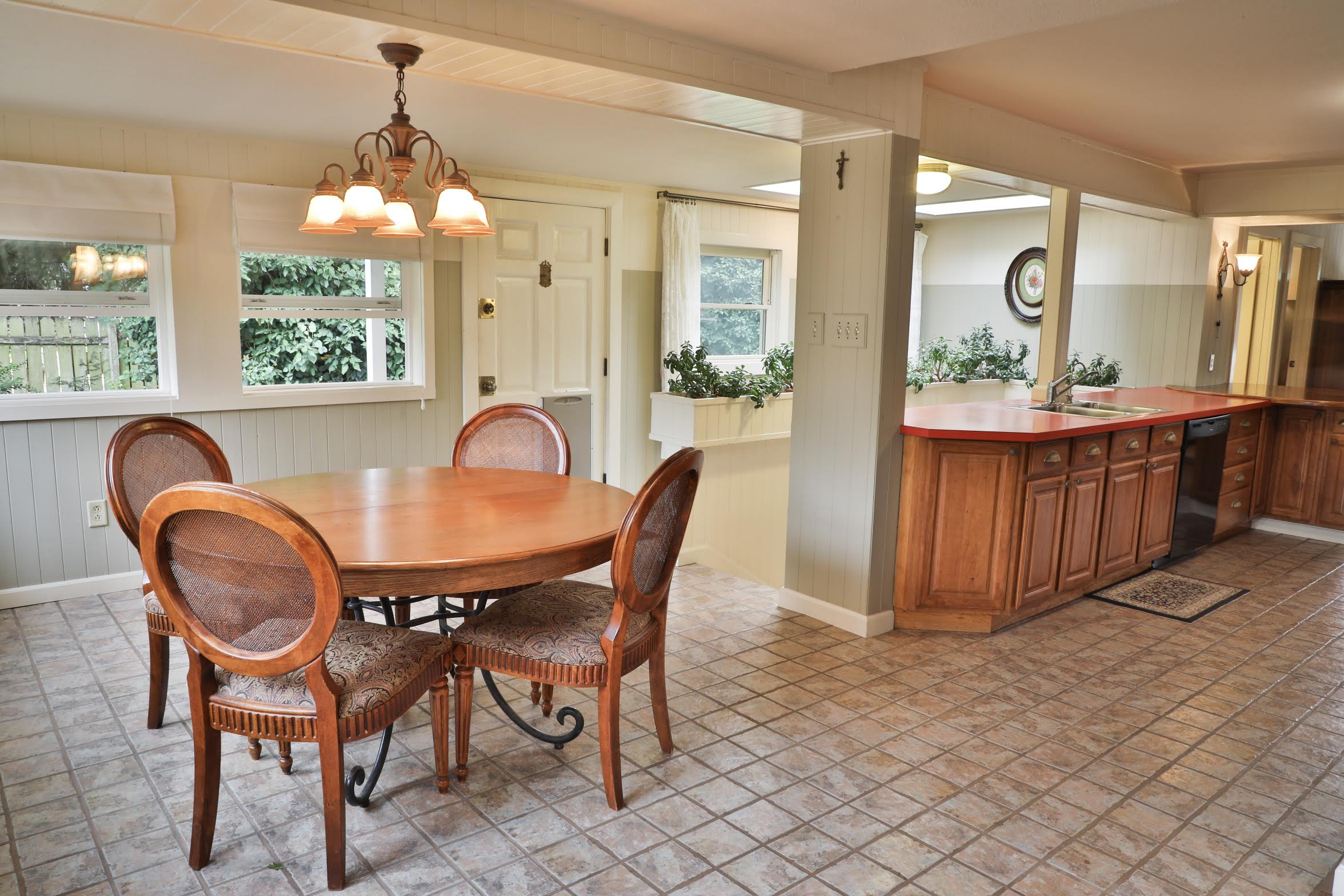 This home's 2 bedrooms offer comfort and privacy, as well as flexibility in use. Downstairs you'll even find room for a wine cellar or extra storage, and versatile space is yours to transform!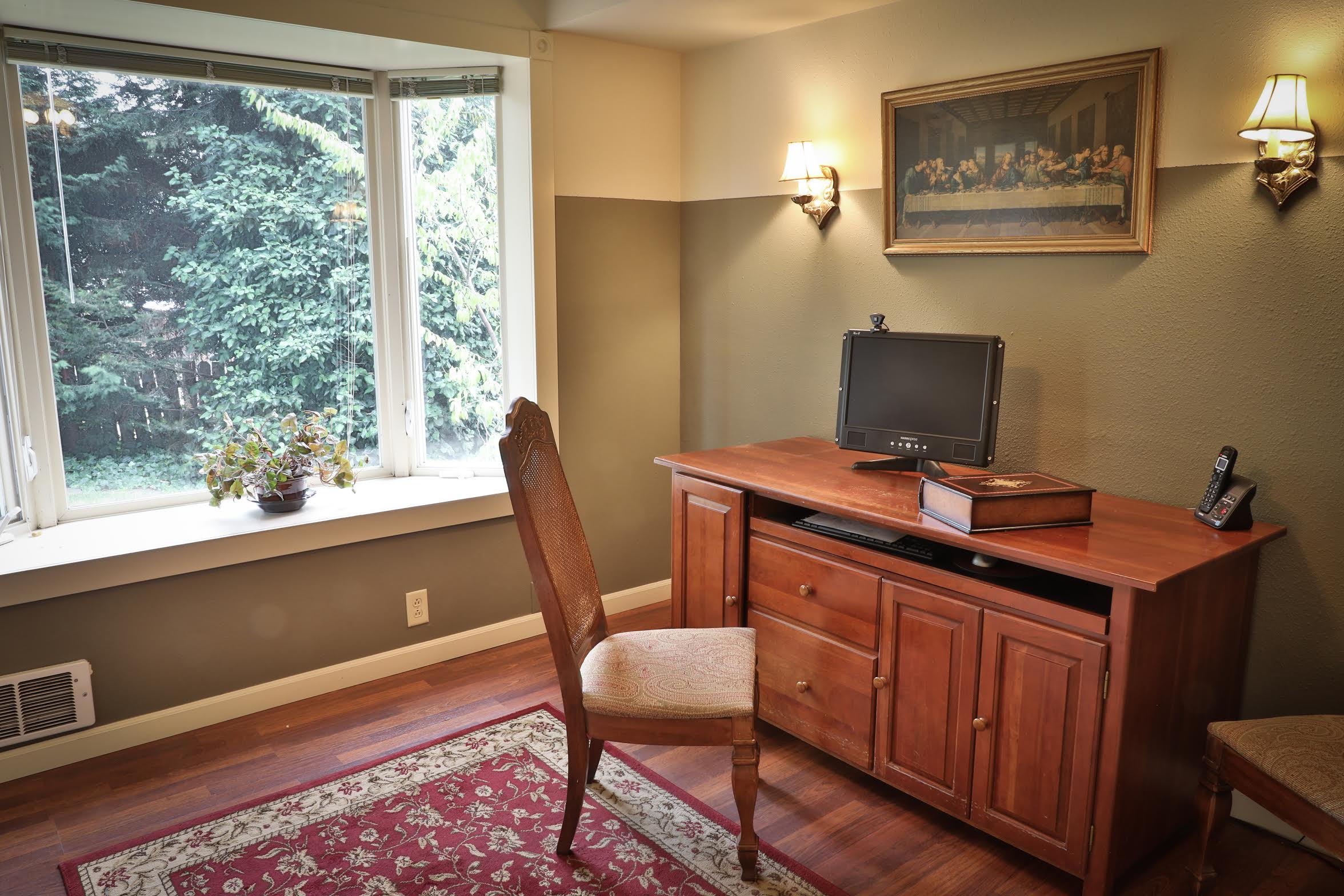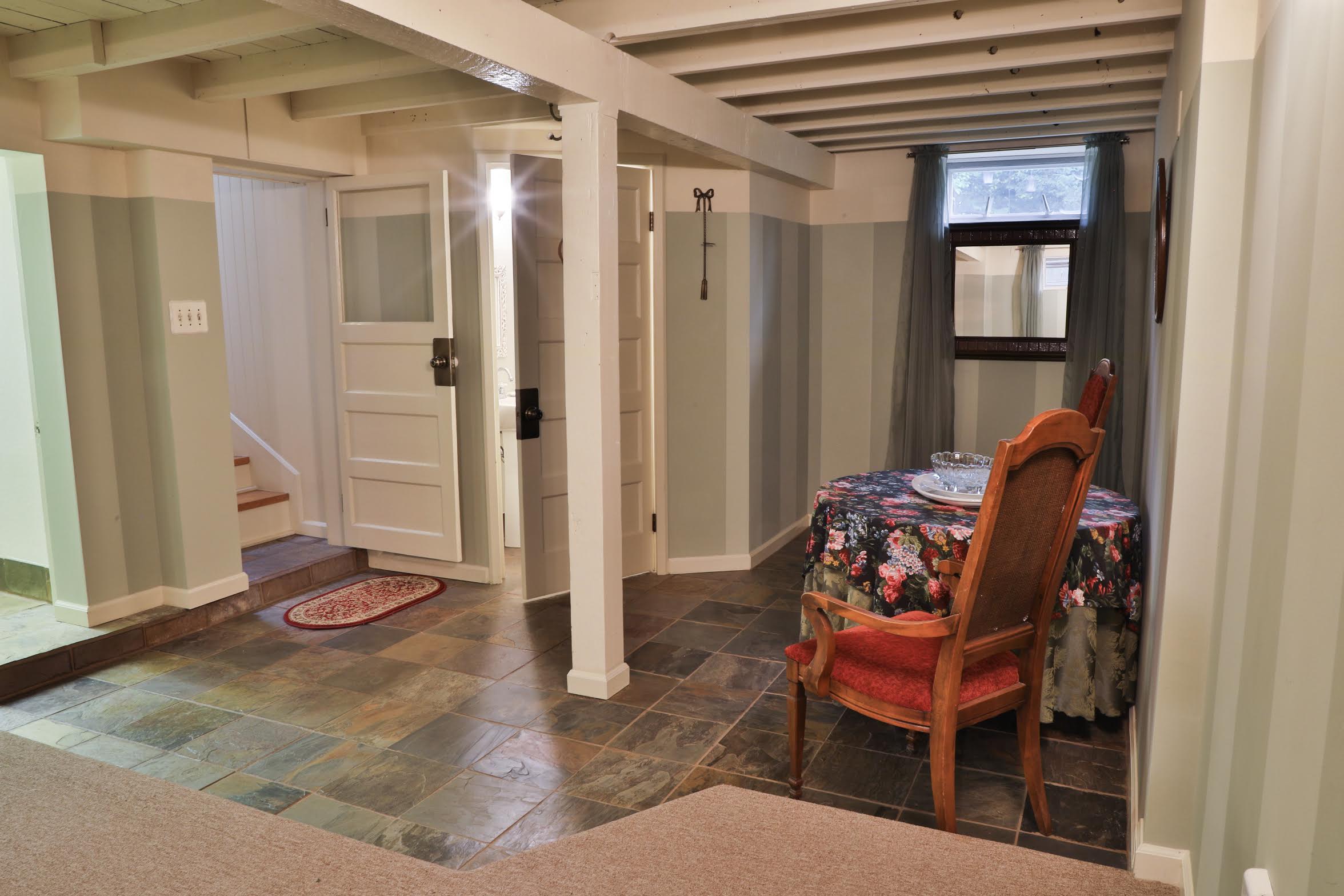 For those who love spending time outside gardening and relaxing in the fresh air, this property presents a truly fabulous opportunity. The fenced backyard is its very own wonderland straight from a fairy tale. The huge patio is an entertainer's dream—imagine hosting barbecues, garden parties, or just rejuvenating in the peace and quiet! All you need is some comfy outdoor furniture and maybe a string of firefly lights to create an oasis that feels miles away from it all.
A quaint stone path leads to the rest of the garden, and old world charm can be found in details like a bird bath fountain and Greek-inspired accents. The garden features plants selected specifically to attract hummingbirds, and the lush greenery is sure to attract other birds, butterflies, and honey bees, too!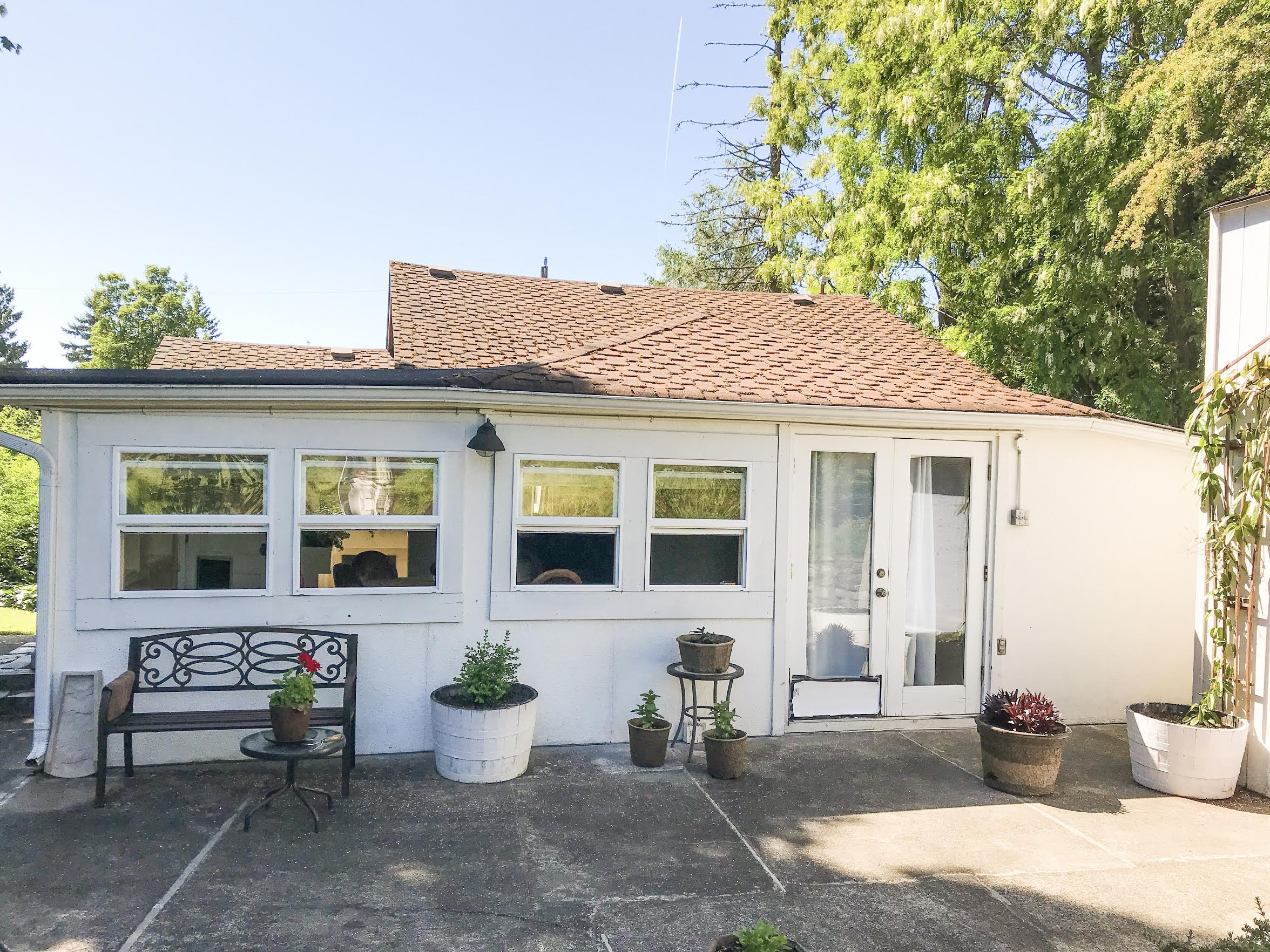 Living in Seattle's White Center Neighborhood
At 10716 17th Ave SW Seattle, WA 98416, you're in a centrally located area of White Center that makes it easy to get around whether you need to run errands or head into the heart of Seattle. Several eateries, bus lines, and schools are just blocks away from home, and Westwood Village (with places like Target, QFC, Rite Aid, 24 Hour Fitness, and so much more) is only a 4-minute drive from home. The Southworth Fauntleroy Ferry is only a 7-minute drive away, and the 135-acre Lincoln Park is only 8 minutes away! Downtown Seattle is easy to reach as well, and the #120 bus is only 0.1 mile from home and heads right into downtown—a dream for those who commute into the city for work!
Interested in learning more? Click here to view the full listing! You can also contact REALTOR® Erin Goodwill online here or give her a call/text at (206) 595-2015.